You might have seen the latest advertisement from Samsung about their latest offering for your family-Samsung LED TV ES8000! This is not your ordinary LED tv, mind you. Samsung's latest TV has certainly outsmarted all the other not-so-smart TVs out there. Out of the box, this 55inch Samsung LED TV ES8000 will be making your jaw drops! It is slim and sits on top of a futuristic-looking U-shape stand! Ouh…it is powered by a dual-core processor.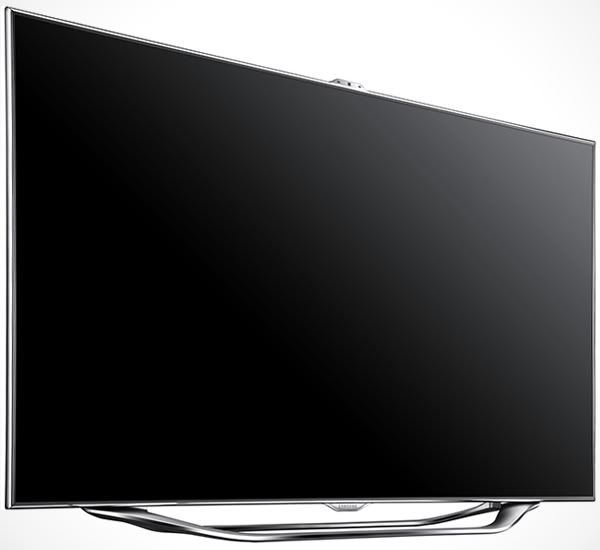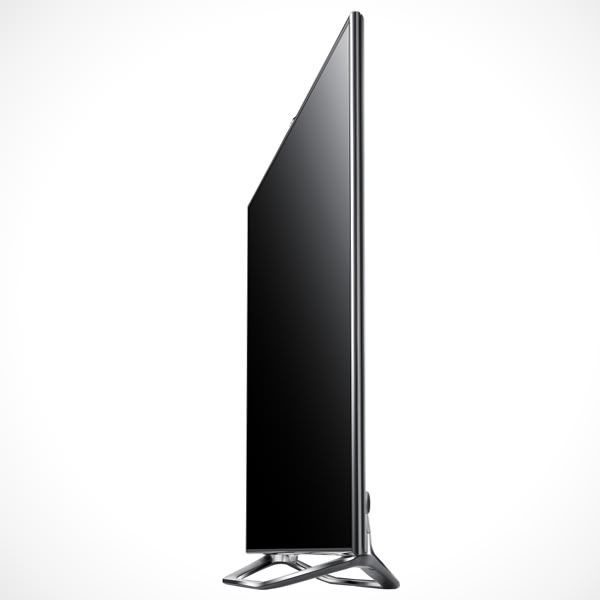 Its 0.2inch slim bezel design will fit your living room (or bedroom) perfectly! Heck! It might even look like an expensive painting on your wall. Look at the back of this huge 55inch LED panel and you will discover that this smart TV from Samsung supports most of all the connectivity you need. Now here's something very interesting: There's a section behind the TV that allows you to attach a Samsung Evolution Kit to effectively "upgrade" this TV in the future.  This means if you buy this LED TV ES8000 now…it will not be obsolete for at least a few years!
Connectivity:
HDMI x3
USB x3
WiFi
Ethernet
Composite AV
Component AV
DLNA
The highlights of Samsung's LED TV ES8000 are as advertised: Motion Control, Voice Control and Face Recognition. So you can interact with this Smart ES8000 using your hand gestures and voice. So how can the TV know you are gesturing? There are motion sensors on top of the TV to detect your hand gestures. Once detected your hand movements will be shown as on-screen cursor. With Motion Control you can grab or wave to either launch an application or backtrack (undo). Very, very smart right?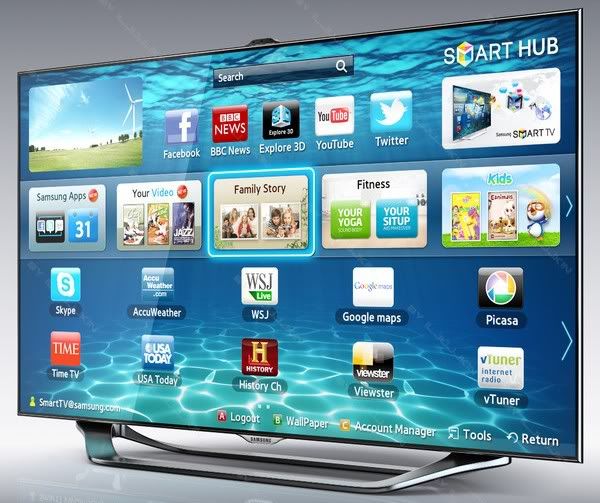 The Voice Control on ES8000 works via simple voice commands. You simply need to activate it first using a general command such as "Hi TV!" and voila you can start talking to your TV. However you need to improve on your pronunciation and enunciation in order for the TV to detect and recognize what you are muttering. Ha
Likewise the Face Recognition is quite impressive and great accuracy to say the least. With Face Recognition you can log in to your own profile easily to access your very own customized TV. It is worth mentioning that ES8000 takes only a second to identify you. Awesome right?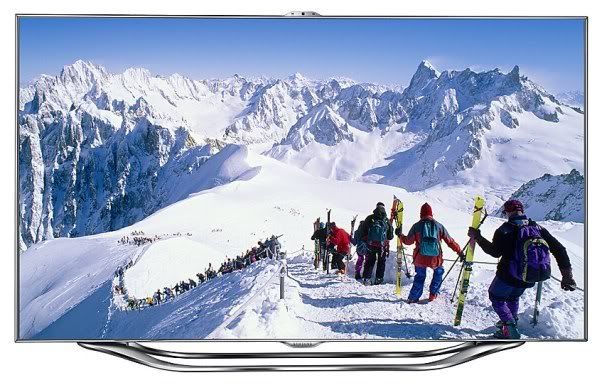 Super crisp and sharp!
Then again the most important (or maybe the only) reason why people want to buy Samsung's LED TV ES8000 is because of its actual cinematic experience. Utilizing an edge-lighted panel instead of a back one, ES8000 manages to deliver super-crisp, sharp & bright images and it even reproduces more realistic depth of field-as-well. ES8000 is 3D capable to mind you. Best of all it can convert 2D content to 3D! Holy smoke! So who wants this Samsung Smart LED TV ES8000? This arguably smartest TV does come with a hefty price tag of RM20,999. (US$6,800)